It's no secret now that the PlayStation 4 Slim is real and is indeed already in circulation after a listing appeared on Gumtree, giving us our first glimpse of the new PS4 slim model earlier this week.
However, it appears that the new slim model is more readily available than would have been expected as another PlayStation 4 Slim console has been put up for sale on auction site eBay. Not only that, but UK retailer CEX also claims to have stock of the new PS4 Slim despite the console not being officially announced or released yet by Sony.
The eBay listing was created earlier today on eBay.co.uk and is for a brand new and boxed PlayStation 4 500gb Slim console which comes with 1 controller, USB charge cable, headphones, power cable, and an HDMI cable. Anyone who is interested in grabbing it will have to part ways with £380 plus £8 postage and packaging which is the Buy it Now price, although it seems the seller is open to sensible offers.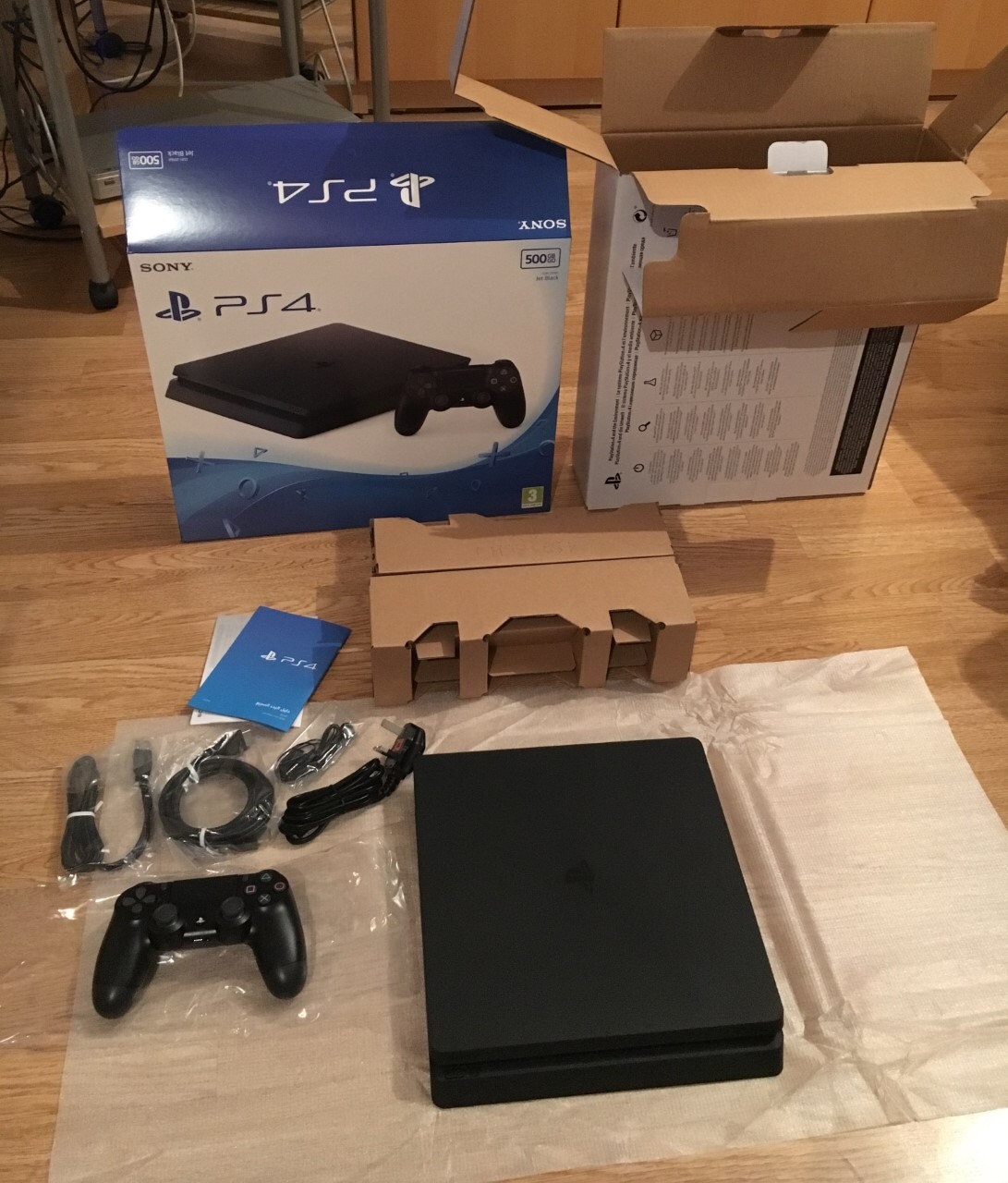 However, a second eBay listing in the UK has also appeared for another PS4 Slim console which is being offered at £300 on a Buy it Now. The listing doesn't make any mention of the console being a slim model, however, the pictures provided by the seller do show a PS4 Slim instead of the original model. You can check it out here.
It's not clear how these consoles have made their way into circulation before any official announcement, but there's definitely quite a few currently out there. At least in the UK there is as highlighted by UK used goods retailer CEX.
The UK retailer has stated that they now have stock of the PS4 Slim, with 2 being in stock online at the time of writing with a further 2 consoles available to purchase at their Widnes store. The second-hand retailer is charging £380 for the slim model and are willing to pay £304 to anyone who wants to sell a slim model to them.