We all love winning and nothing is better than creating your own team and seeing it succeed! With the emergence of Smartphones and Tablets in recent years, there has become an abundance of Online Football Management Games. From our experience the majority of them leave a lot to be desired, however we have come up with a few of those gems which you should definitely try out if you are a fan of the beautiful game! With that in mind, here is a list of the Best Online Football Management Games.
Any list of the best football management games online just wouldn't be complete with a mention of the latest edition of Football Manager, Football Manager 2016. While previously not strictly considered an online game, this year is different thanks to the introduction of a new game-mode, Fantasy Draft, where you can compete against other real-life managers as you build your club from scratch and attempt to sign the best players before everyone else does before competing in a head-to-head mini-league. Managers will start the game with a fixed budget to spend on recruiting players from the draft as well as forming your own club. If you are looking for a true test of your skills against other managers online, Football Manager 2016's Fantasy Draft mode will be a must for you.
Or just buy it for the offline career. Either way, Football Manager 2016 will certainly deliver your football management itch.
Platform: PC, iOS & Android

PES Club Manager is one of my favourite football management games to play while on the go. You get to create your very own team, choose a name and your kit and can start your journey to greatness straight away. The game features 5,000 licensed players and uses the PES 3D Match Engine when playing your games. As it is only available on iOS and Android, you need to have a higher-end device for the game to run smoothly but if you have the specs for it, PES Club Manager is a lot of fun. It's also free-to-play and you can play as many matches as you want.
Platform: iOS, Android
Soccer Manager features real clubs and player names and is perfect for those looking for an authentic and realistic football management game. Soccer Manager is great because it comes in two game modes, Soccer Manager and SM Worlds. Soccer Manager is the offline, single-player version where you manage your team through various seasons against AI managers, similar to Football Manager. You sign players, train them and watch matches play out in 2D. SM Worlds however is the online version where you compete against other human managers with the team of your choice. You can sign players, however games are played every few days meaning that it is much slower paced compared to its offline version.
Platform: PC, iOS, Android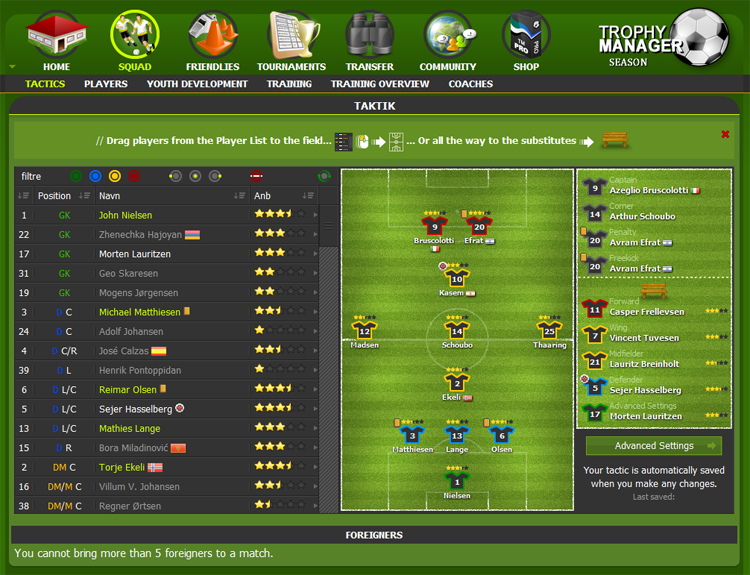 Trophy Manager is a free-to-play online football management game which allows you to create your own team from scratch and work your way up through the divisions while competing against other real-life managers. As with most other football management games, you get to build every aspect of your club from the ground up including your Stadium which has an excellent stadium editor allowing you to customize and improve your stadium how you like. Matches are played three times a week and you can watch your game either in real-time or view the highlights after the game has finished.
For those who wish to buy it, you can buy TM Pro which gives you access to additional features making the game even more enjoyable. However Pro can be earned for free and isn't needed to enjoy Trophy Manager. However, the game is best enjoyed on a PC as the App doesn't do the great gameplay much justice and be frustrating to negotiate.
Platform: PC, Android
Virtual Manager puts you in charge of your own football club as you compete against thousands of other real managers for a spot at the top. Choose your team name, location, design you kit, create a club emblem and start your journey. In Virtual Manager, you can buy and sell players, set your tactics, train your players and manage your club from top to bottom. Manage the financial aspect of your club as well as on the field. Virtual Manager is a fast-paced game with matches being played every day with seasons only lasting for a week. You can view your matches using the new 3D Match Engine. The game has a strong and active player base and is one of the best online football management games available for free.
Platform: PC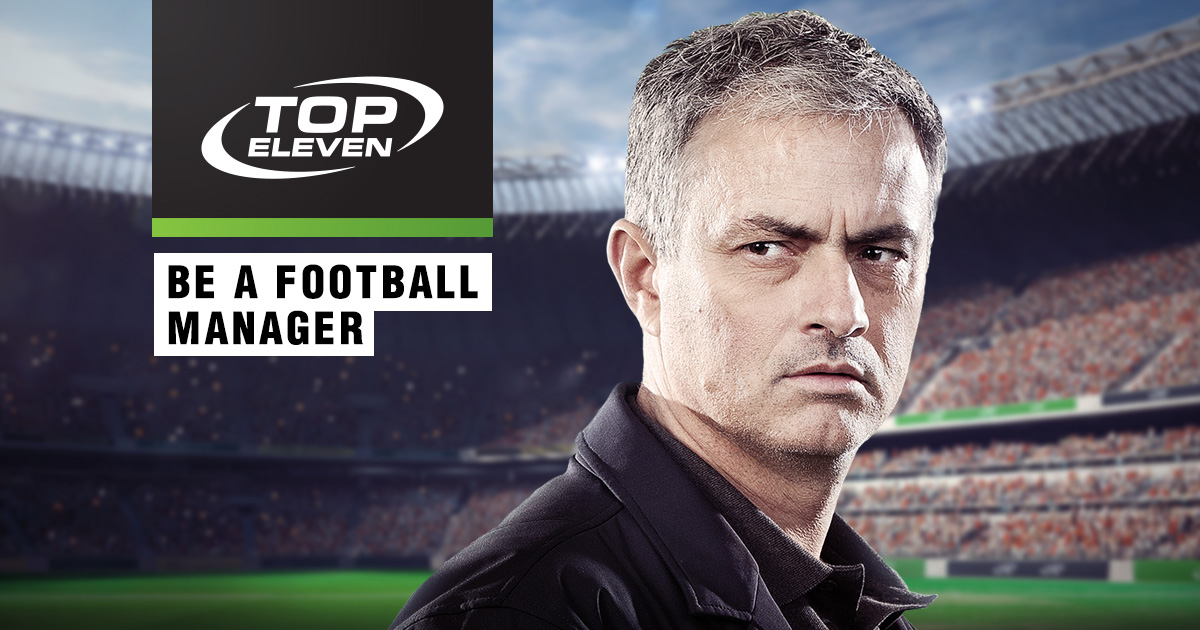 Top Eleven is a brilliant game to play when you have some spare time during the day, whether that be during a lunch break or on the way home from work. It can be played anywhere and on any device, meaning that your progress carries over from one device to another. The game is probably the most played online football management game currently available with a huge following. You create your club and start in the lowest division. By being successful, you will gain promotion as well as places in the Champions League which generate a healthy financial revenue for your club, allowing you to sign better players and improve your stadium and club facilities to gain the most out of your players and fan base. Matches are played in real-time and can now be viewed in the new 2D Match Engine which helps bring the games to life more so than ever in the game. Tokens will certainly help speed up the progress your club makes and are needed to sign players on auction, however these are acquired daily and can also be purchased. Top Eleven is one of the best online football management games should definitely be given a try!
Platform: PC, iOS, Android
Other games which are worth an honourable mention are Hattrick, Striker Manager and GoalUnited. Not only that, but 90 Minute Fever, due out in 2016, should take over as top dog and become one of the best online football management games once it releases. You heard it here first!
Did you enjoy our list of the Best Online Football Manager Games? If so, why not check out the rest of our site?