Ever since Football Manager Live closed its doors back in 2011, a massive void in my life has remained unfulfilled. No game since has come close to capturing the experience that Football Manager Live delivered but that may be all about to change with the upcoming release of football management MMO, 90 Minute Fever.
Being developed by Isokron, 90 Minute Fever wants to do things differently but most importantly, they want to capture all of the joys and heartache that come with running your own club in a competitive MMO environment. There are hundreds of online football management games currently on the market, but all of them lack the depth and features which made Football Manager Live so popular. That's because they are designed to be played on the go, requiring only a couple of minutes each day to keep things ticking but that's just not enough for those of us who are craving a much more complete game.
In the words of Isokron, 90 Minute Fever is a "proper MMO, with a real online community." Unlike Football Manager which allows players to take control of any real-life club and try to lead them to glory, 90MF allows players to create their very own club from scratch and compete against other real-life managers for league and cup success. It's a great concept but it seems that as of yet, no one has been able to get that formula just right enough for it to be sustainable. That's about to change for good.
The future of 90 Minute Fever certainly looks bright. Alpha testing is already underway for the game with an Early Access release coming within the next few months following the game's success in being Greenlit on Steam within one week.
Isokron Project Coordinator Nicholas Kakoschke kindly took some time out of his busy schedule to answer some questions I put to him about 90 Minute Fever, developing an MMO and of course, Football Manager Live.
Stephen: Would you mind explaining briefly to our readers what is 90 Minute Fever and what makes it different to the hundreds of other online football management games you can currently play in your browser and on your mobile?
Nicholas: "90MF is a proper MMO, with a real online community. It is a competitive skill based game with a lot of depth and with no pay-to-win elements.  Even in our early alpha testing with 100's of active users, our average daily playtime per user is over 2.5 hours.  90 Minute Fever is all about enjoying the experience and fully immersing yourself into the football management world that's been created for you, rather than subjecting yourself to a mundane daily routine to grind your way up a pyramid.  It is being developed by people who genuinely love football and football management games, and wanted to design and build a game for users to enjoy, rather than to bleed money out of them.  It is philosophically the polar opposite of the browser and mobile based online football management games that saturate the market today."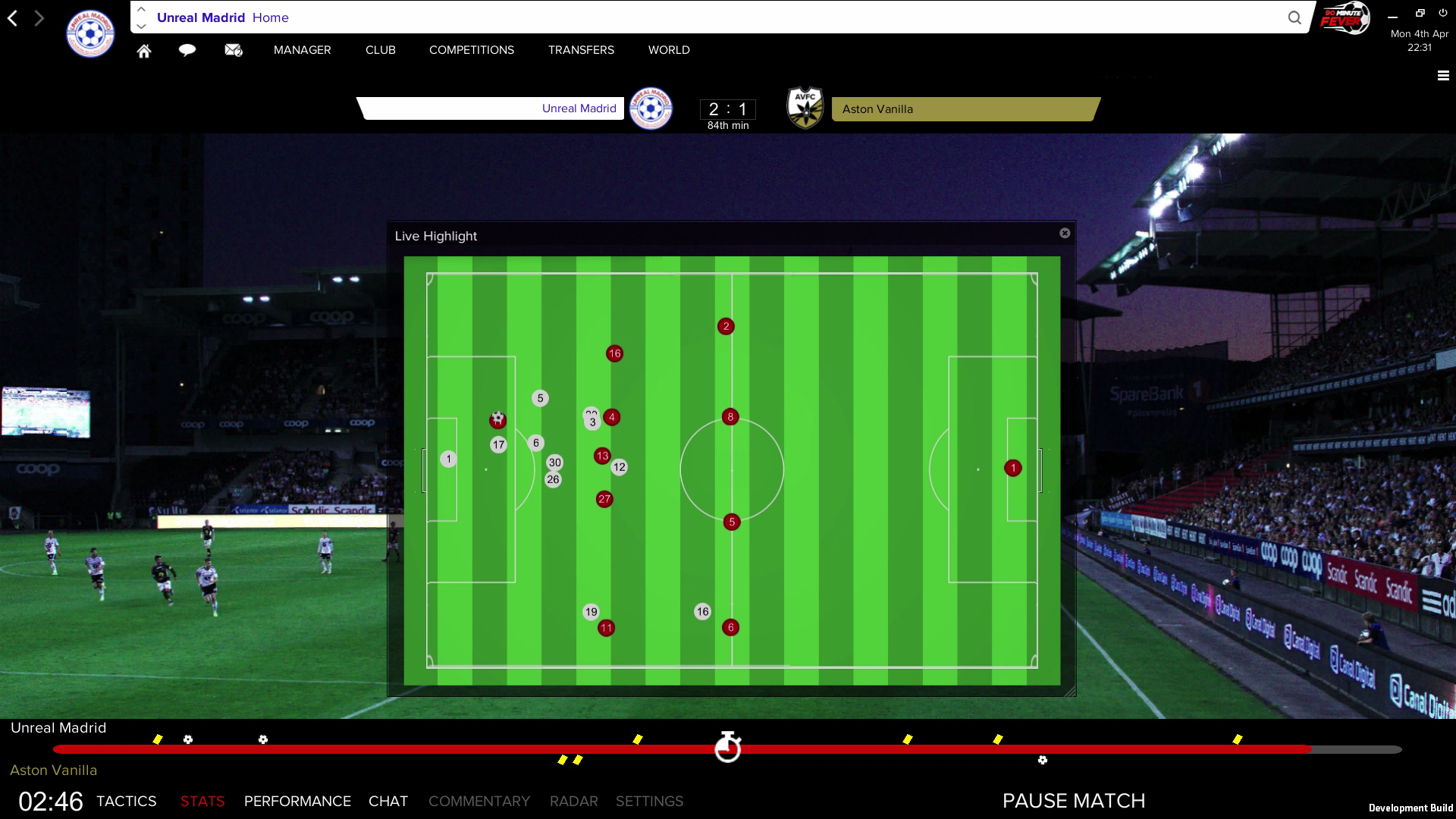 Undoubtedly, 90 Minute Fever will be compared to Sports Interactive's Football Manager Live. It was a huge disappointment when the game's servers were finally switched off and my search for a replacement since has gone on. I've tried nearly every online football management game currently available and not one has come close to offering the depth and detail that Football Manager Live did. However all the games I have tried have been browser or mobile games with none being released on PC as fully fledged, client based MMOs. Therefore I can't wait to see what direction 90 Minute Fever will go in as we reach release as it looks like Isokron have definitely taken inspiration from FML.
Stephen: Since Football Manager Live closed in 2011, there hasn't been any Football Manager MMO's released on PC. How much inspiration have you taken from FML and will ex-FML'ers feel at home in 90 Minute Fever?
Nicholas: "A number of the development team are former FML players and we really feel that no other product at the time (or since) has offered a comparable experience.  That experience which FML offered was truly an inspiration to us.  Whilst 90MF will be very different from FML in many ways, the core spirit of FML, which in our opinion was depth, competitiveness and community; we intend to deliver in spades.  We already know that ex-FML'ers feel at home in 90 Minute Fever because they form the vast majority of our alpha testers."
The reason why Football Manager Live closed was because it was no longer financially viable. Sports Interactive decided to opt for a monthly subscription fee when the game released in 2008 which was set at £4.99 a month and at its peak, the game had over 100,000 subscribers. Of course, the MMO market has changed drastically since then but having experienced the closure of Football Manager Live, I was concerned with history repeating itself. When Football Manager Live closed in 2011, the game still had 8,000 active monthly subscribers but due to licensing and server costs, it was no longer viable for Sega and SI to keep it running.
Having played Football Manager Live themselves though, Isokron feel that they have the benefit of being able to start from scratch without having an already successful football management game overlooking them. That was a potential problem for Sports Interactive as they had the very successful Football Manager games already under their belt and they had to make the single-player experience transition to an MMO environment.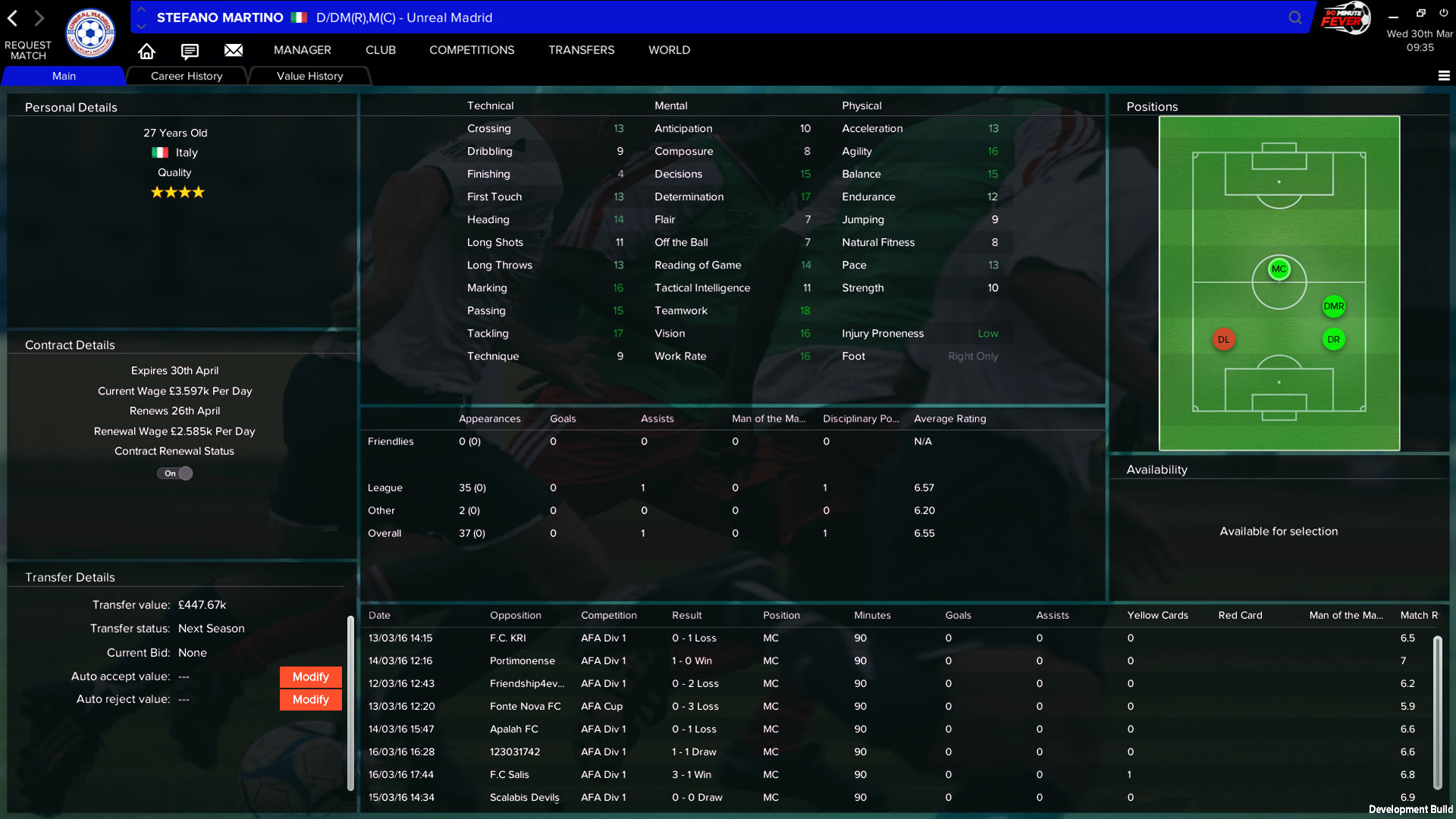 Stephen: FML players will be hoping that history doesn't repeat itself. What measures have you got in place to ensure that 90 Minute Fever is around for the long-term and is there anything you have learned from the mistakes made by FML?
Nicholas: "We have designed 90 Minute Fever how we felt such a game should be designed.  We started with a blank canvas, and created a core gameplay system, that has stability, balance, longevity and whereby all the individual components of the core game system have synergy with one another.  We have also really tried to take advantage of the fact that the game is an MMO in the core game design, rather than having the luxury (and burden) of an existing successful Football Management game as a start point."
"We spent 2 years designing and prototyping simulation models to test all of the core game design of 90MF.  There's a number of critical issues we wanted to ensure our core game design solves, the key one of these which is in-game inflation.  We are currently into our 5th month of closed Alpha testing, and our core game design has allowed us to maintain very close to zero-level inflation during that period.  We also feel it absolutely imperative to ensure longevity of the game that 90MF has all users competing within a single gameworld, so we have committed a great deal of resources and time to design the game and create the architecture and infrastructure that allows this."
When it comes to any sports game, it is ultimately the match engine though that is the most important component of the game and Isokron agree. At launch, they make a bold claim about the match engine. But if they can pull it off, it will certainly be a great achievement for Isokron and will no doubt make 90 Minute Fever a must-have game for any football management fan.
To begin with, the match engine will have 2D match highlights with the aim of having 3D match highlights within a year or two of release. For those who will have an Oculus Rift though, Isokron have plans to potentially support virtual reality in the future.
Stephen: Undoubtedly, a Match Engine makes or breaks a sports management game. What can we expect from the match engine in 90 Minute Fever and how will it be visually represented?
Nicholas: "We fully understand and absolutely agree with the level of importance that the Match Engine holds.  At full launch you can expect a match engine with far better AI and levels of realism than any other online football management game on the market.  It will have a live user interaction, viewable 2D match highlights, full in-match tactics interface, match statistics, live commentary feed, non-match participants spectating other user's live matches, and live chat between users.  We also plan to add in the option to view highlights in 3D hopefully before the end of 2017 as well as some other cool stuff, such as procedurally-generated stadiums and possibly even support for Oculus Rift." 
"At the beginning of Early Access we plan to have most of the above features, notably except for the live match highlights, which will be added in during the Early Access period."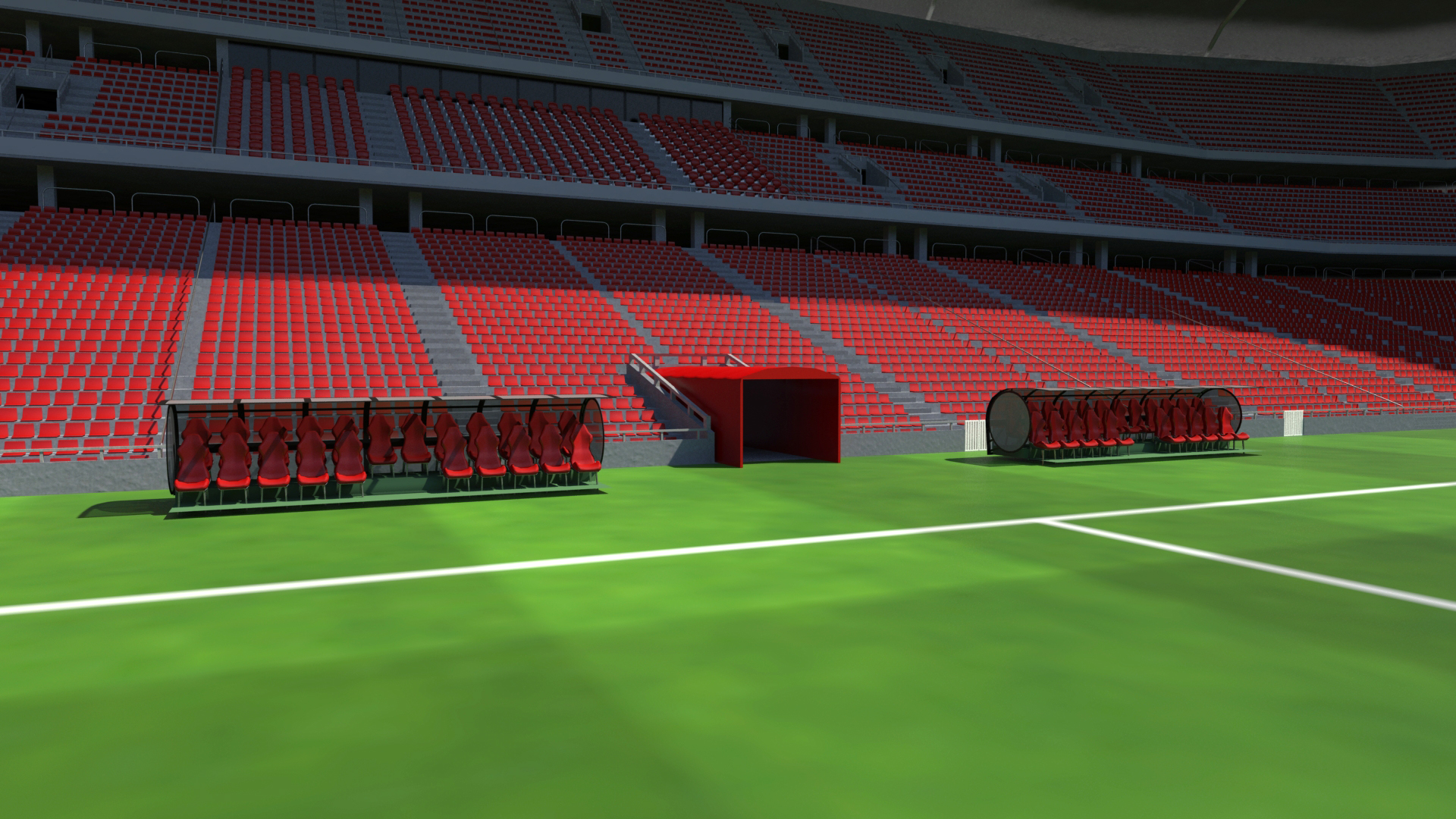 Stephen: Will 90 Minute Fever be heading to any other platforms in the future or is the sole focus PC gaming?
Nicholas: "We intend to initially launch on PC, Mac and Linux.  We'd also strongly look at developing versions of the game client for other platforms too where there is a strong enough demand for it."
Stephen: When you release 90 Minute Fever to the public, will you launch in Early Access? Are we looking at a 2016 release date?
Nicholas: "Our plan is to Launch in Early Access within the next few months and full launch early 2017.  We fully intend to embrace the true ethos of Steam Early Access and fully involve our user community during the final development stages of the game, especially for the 'RPG' elements such as Manager Skills and Stadium Design."
We can't wait for 90 Minute Fever to hit Early Access! If you want to stay up-to-date with the game, you can register your interest in 90 Minute Fever on their website here as well as liking them on Facebook.
Links: